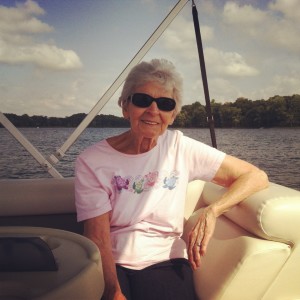 My mom didn't want a funeral. She didn't even want a memorial service.
Mom was battling congestive heart failure. One can live a long time with this condition and no one really knows how fast or slow it can progress. And my mom was tough. Resilient. Persistent. She battled through every symptom with aggravation at first, then grit.
She was in and out of the hospital so many times the last two years that it became her routine. Last summer, we thought we were coming close to losing her. She couldn't walk and was very weak.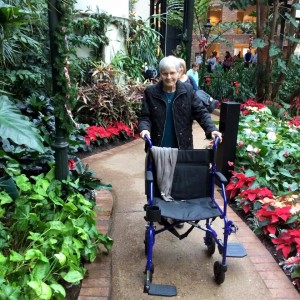 But Mom wasn't ready to let go of this life–she still had some living to do. Heck, she had just moved into a new house in Nashville and she was going to enjoy it. So she got herself out of the hospital bed and began walking with a walker again. She was doing so well at one point that she could get around the house on her own.
Then the final downward spiral began quickly. This time, we sensed it was real. A sprint towards the end. My brother and I got in the car and drove to Missouri to pick up my sister. One brother flew in. Another drove in. For the first time, all six of us were together, including a brother who was adopted at birth.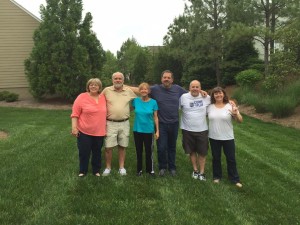 Three months, the staff at the hospital said. In my heart, I knew they were wrong. My mom wasn't even moving. The fluid had taken over her body. We brought her home and arranged for nursing care three times a week.
When the hospice nurse arrived, we asked her that blunt question: How much time is left?
There's a fine line that hospice nurses must walk–the line between hope and reality. Very gently, she let us know that time was dwindling and we must enjoy what we could.
So we gave Mom a living memorial. It wasn't planned. The process simply unfolded each day. We flooded the house with food, people, and memories. We watched old family videos. We cooked her favorite foods. We sang songs. We celebrated her life.
And we cried.
Through it all, something magical was happening. Mom was happy. It was a beautiful thing to see her smiling each day, surrounded by love.
Then at two in the morning, she told my daughter, "I'm going to die."
Two hours later, she fell into a coma and the next day, she took her last breath surrounded by her family.
Some of us struggled with Mom's wishes to leave earth without a final service in her honor, but instead, she left us the amazing gift of all of us together during her last days of life.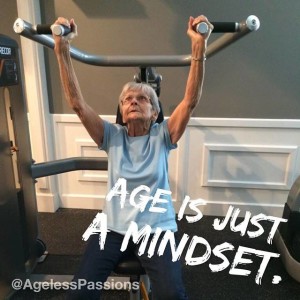 Cross posted at AgelessPassions.com